2014 Plenary Panel
Wednesday, January 29, 2014
8:30-10:30am
Bon Secour Ballroom
The 2014 Gulf of Mexico Oil Spill and Ecosystem Science Conference is pleased to welcome our distinguished panelists to offer their insights on the role of academia in disaster response with special interests in marine and coastal oil spills.  The panelists will discuss how academia currently fill various advisory roles including those specified in the Oil Pollution Act, and the potential for assuming enhanced roles in future environmental disasters.  The panel will then engage in an open discussion with the audience focusing on positive steps moving forward.
Moderated by Dr. Margaret Leinen, Gulf of Mexico Research Initiative Research Board Vice Chair, Director of Scripps Institution of Oceanography at UC San Diego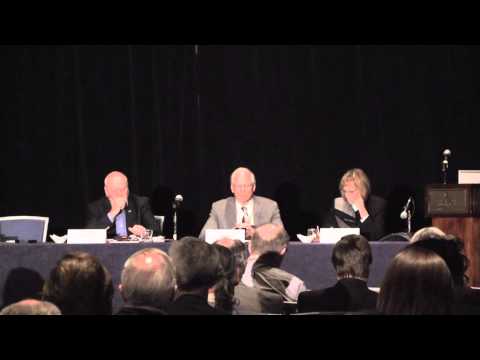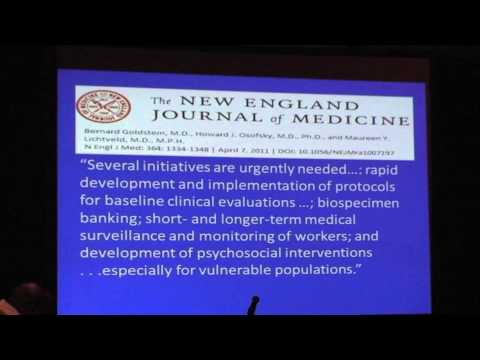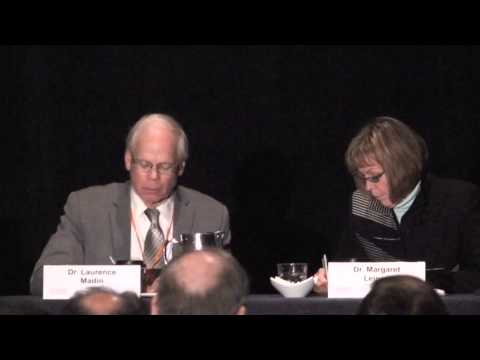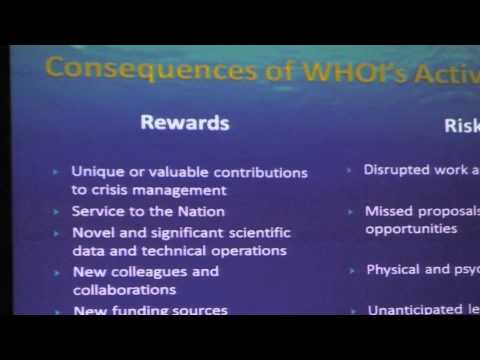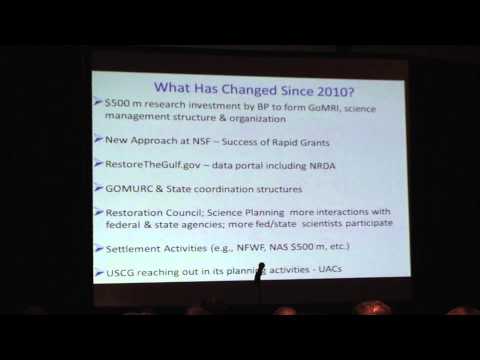 ADM Thad Allen
Admiral Thad Allen (United States Coast Guard, Retired) is a Senior Vice President at Booz Allen Hamilton, and provides thought leadership and client engagement for the Justice and Homeland Security business and also contributes to other initiatives in energy, defense and international markets.  He retired from the United States Coast Guard after serving as the 23rd Commandant in June 2010.  Prior senior leadership assignments included Chief of Staff of the Coast Guard, Atlantic Area Commander, Commander of the Seventh Coast Guard District (Southeast US and Caribbean Region), and Coast Guard Director of Resources.
In 2005 Allen was selected by President George W. Bush to lead the response to Hurricanes Katrina and Rita as the Principal Federal Official.  In 2010 he was selected by President Obama to lead the response to the Deepwater Horizon oil spill as the National Incident Commander.
In 39 years of service in the Coast Guard Allen served in wide variety of operational assignments including commands at sea and ashore.  He is a 1971 graduate of the Coast Guard Academy (BS in Management) and earned Masters Degrees at The George Washington University (Public Administration) and MIT Sloan School of Management (Management Science).
Allen is a Fellow in the National Academy of Public Administration and a member of the Council on Foreign Relations.  He serves as a Director with the Coast Guard Foundation and the Partnership for Public Service.  From 2010 to 2011 he served as a Senior Fellow at the RAND Corporation.
A native of Tucson, Arizona, Allen now resides in Vienna, VA with his wife Pam.  They have three grown children, Amanda, Meghan, and Lucas.
Bernard Goldstein, MD
Dr. Bernard Goldstein, former dean of the University of Pittsburgh Graduate School of Public Health, is an environmental toxicologist whose research interests have focused largely on the concept of biological markers in the field of risk assessment. Dr. Goldstein  is currently Faculty Emeritus for the University of Pittsburgh Schools of the Health Sciences
He has published in the areas of blood toxicity, the formation of cancer-causing substances (free radicals) following exposure to inhalants, various aspects of public health decision-making and global issues in environmental medicine.
Before coming to the University of Pittsburgh, Dr. Goldstein was professor and chairman of the department of environmental and community medicine at the University of Medicine and Dentistry of New Jersey-Robert Wood Johnson Medical School, where he established and directed the largest academic environmental and occupational health program in the United States — the Environmental and Occupational Health Sciences Institute.
He also has served as an officer with the U.S. Public Health Service and as assistant administrator for research and development at the U.S. Environmental Protection Agency.
Dr. Goldstein received his medical degree from New York University and undergraduate degree from the University of Wisconsin.
Jane Lubchenco, Ph.D.
Dr. Jane Lubchenco, Distinguished Professor at Oregon State University, is a marine ecologist with expertise in oceans, climate change, and interactions between the environment and human well-being. Nominated by President Obama as part of his 'Science Dream Team,' she served as the Under Secretary of Commerce for Oceans and Atmosphere and Administrator of the National Oceanic and Atmospheric Administration (NOAA) from 2009-2013.  A Ph.D. in ecology from Harvard University, she was president of the American Association for Advancement of Science (AAAS) and is one of the "most highly cited" ecologists in the world with eight publications recognized as "Science Citation Classics." She is a member of the National Academy of Sciences and has received numerous awards including a MacArthur "genius" award, 19 honorary doctorates, the Heinz Award for the Environment, the Blue Planet Prize, and was named "2010 Newsmaker of the Year" by the journal Nature.
Laurence Madin, Ph.D.
Dr. Laurence P. Madin is the Executive Vice President and Director of Research, and Senior Scientist, at the Woods Hole Oceanographic Institution (WHOI) in Woods Hole, MA, USA. Madin received his AB degree from the University of California, Berkeley and his PhD from UC Davis, and has been at WHOI since 1974.
His principal research interests are in the biology of oceanic and deep-sea zooplankton and fishes. He has participated in over 70 research cruises, serving as Chief Scientist on half of them, and was among the first biologists to use SCUBA and submersibles for the in-situ study of the oceanic plankton.
As Director of Research since 2006, Madin oversees the science departments and related research Institutes and Centers at WHOI. He has been active in the development of new international and industry partnerships and in the formation of the Center for Marine Robotics.
He holds an adjunct appointment at the Monterey Bay Aquarium Research Institute, and is a member of AGU, ASLO, and Sigma Xi, and serves on several advisory and steering committees.
Steven A. Murawski, Ph.D.
Dr. Steven Murawski is a fishery biologist with 38 years of professional experience.  He worked at NOAA for 35 years before coming to the University, where he retired as the Director of Scientific Programs and Chief Science Advisor for the National Marine Fisheries Service. Since coming to the Gulf of Mexico region he has been actively involved in assessing the environmental impacts of the Deepwater Horizon oil spill, and its implications for fisheries in the Gulf of Mexico.  Murawski serves as Principal Investigator for the Center for Integrated Modeling and Analysis of Gulf Ecosystems (C-IMAGE) funded through the Gulf of Mexico Research Initiative In addition to research on oil spill impacts, he and his graduate students has an active program ongoing to assess the status of fishery stocks in the Gulf of Mexico, with particular emphasis on reef fish stocks.  This includes a program to develop new technologies focusing on remote sensing applications for assessing reef fishes.  As well he is involved in research on marine protected areas and in climate effects on fisheries. Dr. Murawski continues to be involved in international fisheries and marine science activities, recently serving a term as vice-president and current USA delegate to the International Council for the Exploration of the Seas (ICES), and external advisor to the United Nations Food and Agriculture's Ecosystem Approaches to Management program in Africa.  Additionally, he was recently been named by the National Academy of Sciences as a member of the US Committee for the International Institute for Applied Systems Analysis (IIASA), and the National Academy of Science's Ocean Studies Board.  His Ph.D. in Wildlife and Fisheries Biology was conferred in 1984 from the University of Massachusetts-Amherst.
Dr. Murawski is currently serving as Professor and the St. Petersburg Partnership – Peter Betzer Endowed Chair of Biological Oceanography at the University of South Florida, College of Marine Science in St. Petersburg, Florida.